There are billions of customers in the world and many ways to promote your business to them. Here are the top 22 secrets from a professional marketing company.
For any business, the best way to enter the online market is to get to the top of Google Organic Search (SERP). This allows you to get almost limitless traffic if you know how to navigate this complex area of online search. But today it has become a truly monumental task.
For this reason, leading SEO specialists earn thousands of dollars per hour to analyze, configure and optimize sites for certain keywords.
What is SEO and how does it work?
In simple terms, SEO (search engine optimization) is the process of improving your website to make it more visible when people search for products and services related to your business on Google, Bing, and other search engines. Your business will be more likely to attract prospective and existing customers if your pages are visible in search results.
Search engines like Google and Bing use bots to crawl web pages, collecting information about these pages and indexing them. It's like a giant library where a librarian can pull up a book (or web page) to help customers find exactly what they need.
Content
How to create website promotion for your online business
There are several ways to promote a business that give faster results than others. Some of them may take only a few weeks to implement, while others may take months or years.
Regardless of which method you choose to promote your business on the Internet, if you constantly make efforts and at the same time use the proper set of marketing techniques, you will achieve results. Below you will find a list of the best methods that will help bring people to the your site and increase traffic.
1. Create a blog and regularly publish high-quality content in it
The most important way to promote business online is to create a blog where you can publish high-quality content. This is a long-term strategy, and it won't pay off overnight. But every entrepreneur should understand the importance of using this method of online marketing. Consider this an investment in your site's future.
Creating a prominent blog in any niche will help increase traffic by increasing interest from Google and will lead to increased authority in your industry. Make a blog category and start publishing. This will increase your visibility, and as a result, sales.
2. Promote your content on Medium and Quora
If you want to get a fast influx of traffic, then you should think about promoting your content on sites such as Medium and Quora.
How does it work? Create high-quality content on your website that includes your selected, relevant, keywords in it, so that the content helps people who land on it.
After that, write another article on Medium or Quora, making sure that it is also keyword-oriented, unique, and useful. Don't just copy your website article to Medium or Quora. Place in this article a link to the article published on your website using the relevant keyword. This is called content marketing, and it is the most powerful method of promotion in Google search results. It allows you to attract the attention of a wider audience.
3. Communicate with users in groups on LinkedIn
LinkedIn groups are a great way to quickly connect with people from your niche and thus spread your message. You can promote your business through groups on LinkedIn. It is best to bring something interesting or valuable into communication or discussion before throwing in your links. Create value for people before you ask them to do something for you.
LinkedIn groups are a great way to connect with people and promote businesses that you wouldn't otherwise be able to contact. You can send messages to any participants, even if you are not associated with them, and this can be useful in certain circumstances. Share your content in the group, but try not to abuse it, so as not to be suspected of spam. Being a spammer is never a good idea – you should create value first, and you will be rewarded with attention afterward.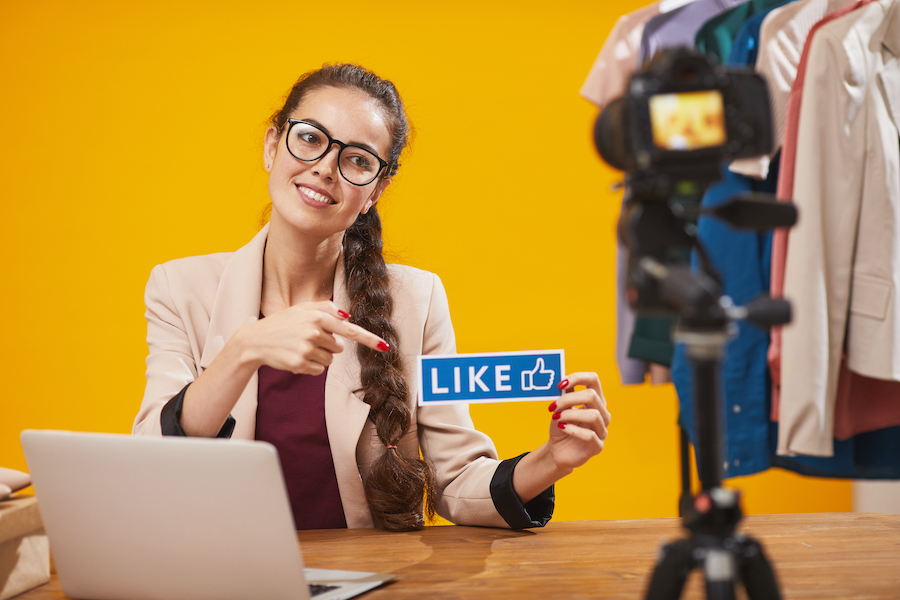 4. Use Facebook ads and strategically targeted landing pages
Facebook advertising, although it is paid, offers great opportunities to reach the demographic groups necessary for your business. If you know your client well, then you can use indicators such as interests, geographical location, marital status, age, and many others to find potential consumers and redirect them to strategically oriented landing pages. Targeted advertising is a great tool that you should be using.
Experiment with small budgets to find out which ad blocks and subscription pages give the best results in attracting consumers. It can take a considerable amount of time to find the optimal combination of marketing elements on Facebook. But as soon as the campaign becomes effective and begins to make a profit, all that remains to be done is simply to increase the budget.
5. Tools for working with influential people on Instagram
Nowadays, when social media penetrates all spheres of life, you can instantly reach a huge number of people from all over the world. But we must not forget that algorithms and limited visibility work against us, especially when we cannot boast of hundreds of thousands or millions of followers.
To reach these people, we need people who have earned positions of authority in a given niche who will help spread our message. Although it's not free, it will give instant access to a wide audience in your niche. The only condition is that you choose the right authority who will help promote your business on Instagram.
6. Post useful video tutorials on YouTube
YouTube is a valuable resource for promoting business online. Although at first you may encounter certain difficulties in forming your own audience. But if you publish useful video tutorials, in the end, you will reach a huge number of people. To do this, you need to focus on the value and usefulness of the content, without much emphasis on making a quick profit.
YouTube is a great platform for training programs because you can teach people something in a format that is convenient for them. But before that, make sure that the recording quality and content are of high quality. And be sure to add a link to the relevant content on your site to the description.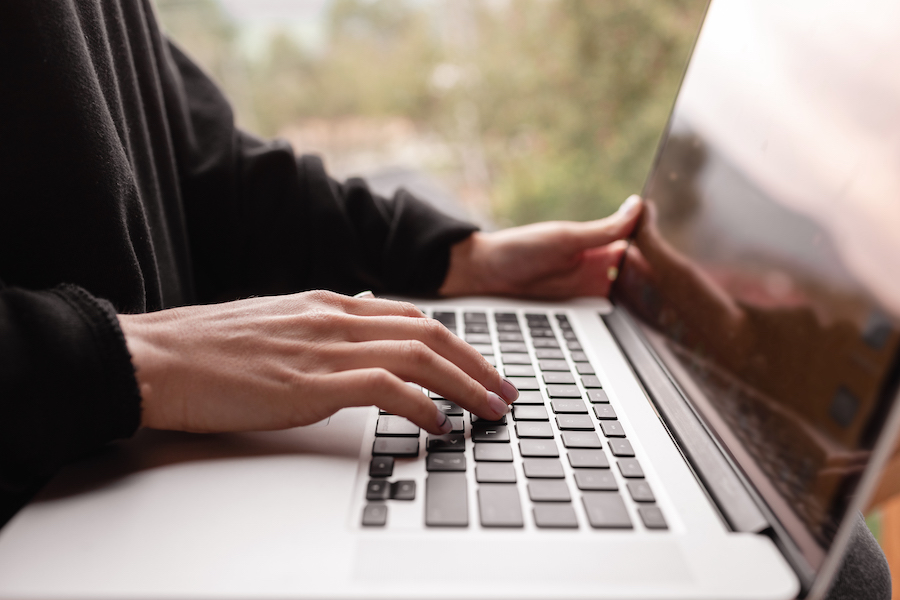 7. Develop customer relationships through email marketing
To be successful in email marketing, you first need to give users something in exchange for an email address. If you are serious about collecting email addresses, then take the time to create a free report or e-book that will help people who are interested in your niche. Then develop relationships with them using systems such as AWeber, Get Response, Constant Contact or Mailchimp. Don't try to sell something right away. First, form a trusting relationship, and then focus on sales.
8. Use Angie's List or TripAdvisor
Sites such as Angie's List or TripAdvisor offer the opportunity to convey your message to a huge audience of potential consumers. These comprehensive business promotion services on the Internet are an effective opportunity to search for any local brand. They provide consumers with the opportunity to leave feedback based on their experience of interacting with a particular company.
If you sell services, try Angie's List. If you work in the field of tourism and travel, why not start working with TripAdvisor? With their help, you can gain access to a wide audience of consumers who are looking for products or services in your niche. Take the time to create a page for your business and attract customers to it, who will post reliable reviews there based on their personal experience of working with you.
9. Gain consumer trust on platforms like Yelp and Trust Pilot
One of the barriers separating business owners and professionals is a lack of trust. People don't want to trust companies they don't know. Obviously, sites like Yelp and Trust Pilot can help solve this problem.
Trust Pilot and Yelp are designed to help consumers find the right company. This increases their awareness, as they can get acquainted with the experience of real customers of the company. These sites are the world's largest online reviewers, and they can be used to form trusting relationships with potential consumers.
10. Offer customers a free product or service
Studies have confirmed that people are more likely to accept something for free than to purchase it for a nominal price. Why not provide your customers with a free product or service? Perhaps it will be a free 15-minute consultation or an entry-level product.
Be sure to fix in the contractual obligations that customers are required to provide their contact details so that you can contact them later. If you provide the service for free, you immediately have the opportunity to offer customers an upsell of paid services.
11. Use descriptive structured data, AMP and FBIA
If you want to enrich your content, you can use structured data, AMP pages or Facebook Instant Articles (FBIA).
Descriptive snippets are applied to various content formats, including articles provided via AMP, local business pages, recipes, reviews, TV shows, movie and video pages. There are various WordPress plugins that can be used for an extended description of a page using specifications Schema.org .
There are also plugins for AMP, FBIA. Given the emphasis that Google and Facebook place on the convenience of mobile users, the presence of AMP and FBIA will give a slight advantage over those who do not want to make such efforts to increase visibility in SERP and news feeds.
12. Collaborate with popular bloggers in your niche
By establishing interaction with popular bloggers in your niche, you can get an excellent opportunity to promote your business on Instagram. Especially if you can offer something valuable for their articles.
If you have found a popular blogger who often writes on a specific topic related to your occupation, then why not contact them and look for ways to cooperate?
A great way to do this is to offer your services as a guest author on a popular blog.
13. Regularly participate in specialized forums
Many people are trying to implement an SEO strategy focused on aggressive promotion through forums. And this is a mistake. They are actively present on forums, throw in a lot of spam links, and wonder why it doesn't work. You shouldn't do that. If you are serious about promoting your business online, then when you find a specific specialized forum, join it and offer something valuable. Only after that you can try to post links.
Communicate with other forum participants, make suggestions, answer questions. You can add a link to the signature after you publish several posts.
14. Use directories such as Yahoo Local and Google Local
If you want to offer a brick or mortar to customers living nearby, then you should add your website to such business directories as Yahoo Local and Google Local.
Google Local is a powerful means of providing information about the company. The service allows you to display on Google Maps information such as company address, opening hours, etc. Just make sure you provide accurate information.
15. SEO-site optimization
It is obvious that website optimization through use of relevant keywords is an important aspect of business promotion on the Internet. However, you need to remember that if your business is new (younger than two years), and you have not had time to create valuable content or strengthen your credibility during this time, then there will be difficulties with ranking in Google search results for any keywords.
Your task is not only to create strong content, but also to carry out internal and external optimization of the site. Pay attention to aspects such as site speed, mobile usability, meta descriptions, link portfolio, content quality, and so on. Although this method of promotion is more like a marathon than a sprint, so do not be upset if you do not see noticeable results.
16. Become a TV show or event sponsor
Find something to give and become a sponsor of an event or TV show together with another company, group or professional in your field. Find like-minded projects that have a good presence online and in real life. The main goal of this method is to provide the audience with something valuable.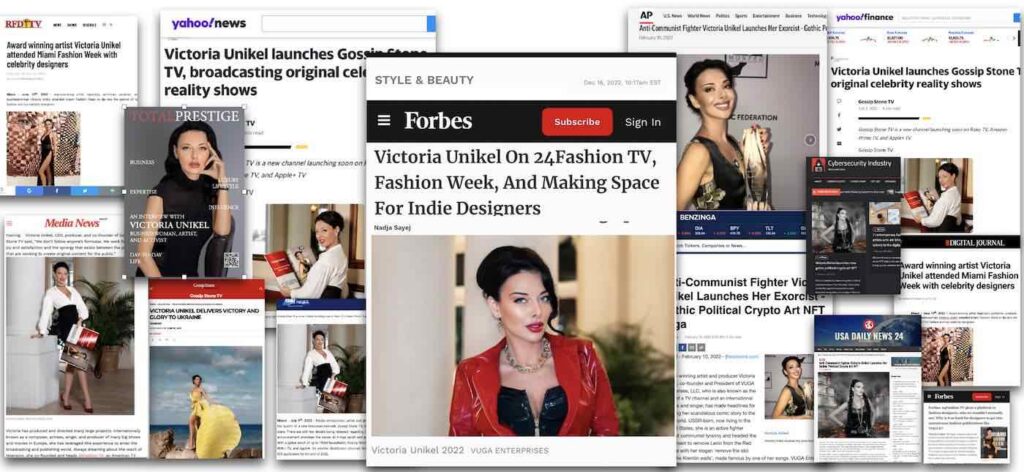 For example, you can become a sponsor of some of the Gossip Stone TV reality shows. It allows your brand to be mentioned among A-list stars, celebrities and even published on news with your name, keywords and follow link directly to your website.
If your business is in the luxury segment, travel, or a fashion brand, you can be a sponsor of The Most Expensive TV show and show your brand among other sponsors of the most expensive things in the world such as a $10 million Bentley, Ferrary, Hard Rock Hotel, most expensive jewelries like Cartier and Bulgari, and top brands like LV, Cristian Dior, and others.
If you are promoting yourself and your name, then it's better to be in the Ari Global talk show and be among A-list celebrities such as Jennifer Lopez, Ben Affleck, Matt Damon, Emma Stone, Samuel Jackson, and others.
Gossip Stone TV is part of VUGA Media Group, which increases the value of your sponsorship, because you also get published in several news publications. Depending on the package, you will get from 7 to 500 articles including Yahoo news, AP news, and other premium newspapers and magazines with your brand and your name among celebrities.
17. Make presentations at professional conferences or webinars
If you are an authority in your field, why not speak at a professional conference or webinar? When it comes to Internet marketing, webinars are one of the most powerful tools for selling almost everything to an interested audience. And the larger this audience, the more likely it is that you will be able to sell your products or services. In the long run, this will increase your credibility and help promote your business in social networks. In addition, it will be a great element of a portfolio or resume. Especially in the field of public speaking.
18. Report important company news or events via press releases
Press releases are not issued to be immediately reprinted by all media. Although some media outlets use newsletters, or closely monitor specialized sites, you probably won't be able to use press releases to instantly spread your company's news. VUGA media group is an official partner of major media and pr distribution companies and can help you with rewrite your press releases to be more SEO friendly, and be published worldwide on Yahoo news, Yahoo lifestyle, Yahoo finance, Bloomberg, AP news, FOX, NBC local, TV and radio stations.
What is unique about VUGA services is that we have our own network of over 65 newspapers and magazines with over 6 million unique visitors monthly and readership from over 100 countries, but primarily from the United States. We check and rewrite your copy, improve SEO, and publish our clients' releases under target categories with alt tags, follow links and help to boost brand awareness and Google rank of your business and website.
Nevertheless, a press release that is well written, contains correctly selected and designed links can help you in terms of SEO.
19. Create a professional signature for emails
One of the easiest ways to promote a business is to use a company signature for emails. Put links and descriptions of various potential benefits in the email signatures. This will help communicate more about your business to people with whom you are in constant contact.
You need to add links to social media and any relevant marketing materials of the company to the signature: brochures or news materials that present your company.
20. Apply the 80/20 rule to identify the most profitable customers
The 80/20 rule, or Pareto Principle, states that 80 percent of the results come from 20 percent of the clients or efforts. Only a small part of what we do gives results. Only a fraction of customers is responsible for the majority of revenues. This is quite true for sales: that is, 80 percent of your income will come from 20 percent of your customers.
If you can determine which customers generate the most revenue for your business, you can increase sales by providing them with additional offers and discounts on certain services and goods. You can also target Internet marketing directly to these customers if they log in under their username, or if you track them using cookies.
21. Post photos and videos with the corresponding hashtags on Pinterest, Flickr, Tumblr, and Instagram
There are a number of reputable sites where you can post photos and videos to develop your customer community. Primarily, these are Pinterest, Flickr, Tumblr and Instagram. Use relevant hashtags and descriptions to correctly categorize what you post. And be sure to keep an eye out for other companies from your niche that post content with similar hashtags.
This is not the method that will allow you to instantly get sales or traffic. It will take time to promote a business on Instagram. But if you provide something valuable and are passionate about what you are doing, you will definitely get results over the coming months and years. Be sure to leave comments and communicate with people as much as possible to form your initial audience.
22. Boost your website with high-quality backlinks
Backlinks are links that allow you to go from one site's page to another. When someone posts a link to your site, your site gets a backlink from them. When you post a link to another site, that site gets a backlink from you.
Among your press releases, the best way to boost the backlinks and SEO of your website is to get non-rotated banners with relevant alt tags and keywords directly to your website. It will potentially give you thousands of backlinks. For example, our clients are improving the rank of their websites from nothing to 20, 30, and higher positions within a period of as little as 6 months. Depending on your campaign, you will need to get banners on premium or regular publications.
We are glad to have this opportunity to give you some advice that will help you and your business. We have a wealth of experience in boosting companies to higher rankings and greater visibility, and our founders, Victoria Unikel, an award-winning celebrity and producer, and Gene Avakyan, a technical leader with many years of experience, can do the same for your brand – improve your marketing and by extension, sales. Click Contact Us below to find out more about our company and to request a call to find out how VUGA Media Group can help boost your business.