VUGA Enterprises wears many hats. We are in Television, PR, Advertising, Art & Entertainment, and even Aviation. We bring creativity and vision to everything we touch. VUGA Enterprises Media Group, operating of 90+ online newspapers and magazines, is the latest addition to our media empire.

Founded in 2018 by Victoria Unikel and Gene Avakyan in Los Angeles, California, VUGA Enterprises is currently based in Miami, Florida.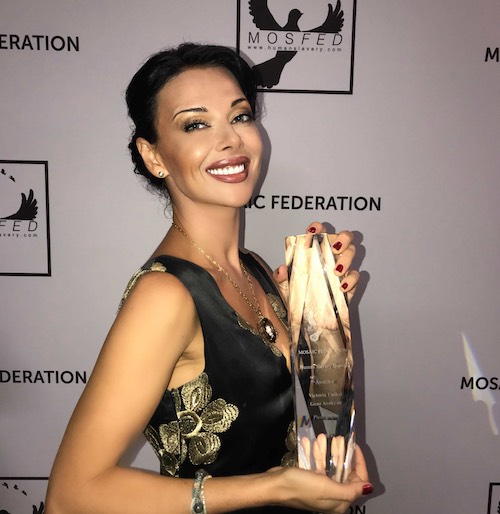 Victoria
Unikel
PRESIDENT, PRODUCER, CO-FOUNDER of VUGA Media Group
Victoria Unikel is a multitalented and award-winning international artist, producer, legendary and shocking performer, media mogul, writer and a serial entrepreneur with 25 years' entertainment and business experience. Victoria is also CEO and co-founder of Gossip Stone TV, 24Fashion TV, and President and co-founder of Edison Aerospace.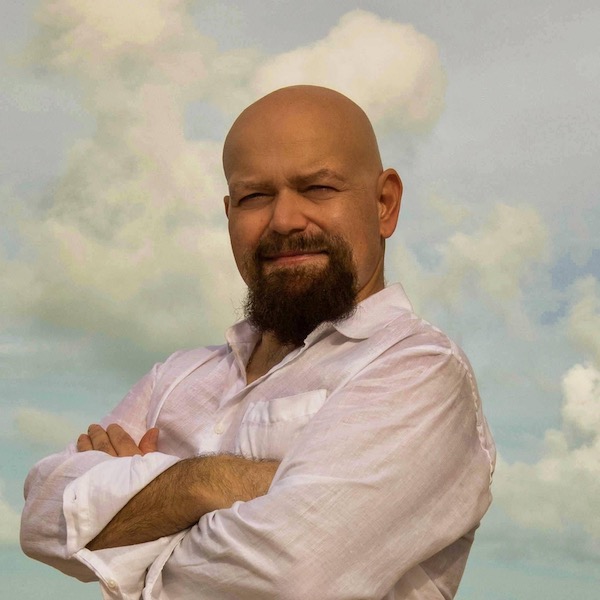 Gene
Avakyan
CEO, CO-FOUNDER of VUGA Media Group
Gene Avakyan has been involved in all aspects of technical leadership and innovation for over 25 years, leading projects in Government, Entertainment, and Financial industries. Gene has architected ERP systems with $13 Billion in total throughput and is CTO/Co-founder of Gossip Stone TV, 24Fashion TV, and CEO/Co-founder of Edison Aerospace.
HENRY LIPATOV
CREATIVE DIRECTOR
An A-list producer, director and visual effects supervisor who worked with such world-renowned stars as Jennifer Lopez, Eminem, Chris Brown, 50 Cent, Linkin Park, Fall Out Boy, Migos, and many others.
AIRY GOLD
PRODUCER/MARKETING
10+ years of work with FashionTV, Hublot, Dior, Yves Saint Laurent, Festival de Cannes, De Grisogono, Black Tape Project, Paris FW, Milan FW, NYFW, LAFW, Miami Swim Week. AKA Olga VAfina.
ARI GLOBAL
PRODUCER, SPAIN & LATIN AMERICA
TV host, influencer, and producer with top celebrity working experience. Ari has interviewed over 300 A-list celebrities and believes everyone has a story to tell.
Dmitry Lukyanenko
Production colorist
Top motion picture colorist with 20 years experience in feature films, documentaries, commercials, music videos, and TV series in USA and Kuwait.
Regional Partners Middle East & Africa
Niko Parkhomenko
US representative in Mid East and Africa. Regional Supervisor & Coordinator
International businessman with successful financial background and extensive business development experience in Europe, Latin America, and USA. Been involved as a principal in banking, entertainment, fashion, media, and PR firms. Created international network to promote businesses.
Max Burkov
MENA representative Regional Supervisor & Coordinator
Entrepreneur with financial, corporate and analytical background. Over 15 years experience in international corporate management in Amsterdam, Paris, London, Dubai in media, fashion and publishing industries. Strong business development presence in MENA.
VUGA Enterprises Media Group operates a network of over 90 online newspapers and magazines where articles, releases, and advertisements are published for our clients. Our clients come from different industries and include companies, brands, and individuals who seek to establish brand-recognition and visibility and need press release distribution. We offer additional editorial services by our editors to improve readability and Google search rankings to maximize the visibility of their online presence.

GOSSIP STONE TV is an American TV channel on iOS, ROKU TV, Amazon Fire TV and Apple TV with a combined maximum platform reach of over 150M households worldwide. Gossip Stone TV streaming service featuring originally produced celebrity reality TV shows and A-list artist interviews. Gossip Stone TV reality shows explore the worlds of ultra-luxury extravagance that is usually hidden behind tall fences. The mystical and often misunderstood world of master hypnotists, and the world of influence, along with an interview series featuring sit down interviews with top A-list celebrities. Availible in 100+ countries.

24FASHION TV is an American TV channel on iOS, Amazon Fire TV and ROKU TV with a combined maximum platform reach of over 100M households worldwide. The network includes a Television channel, an online social media application, an international registry of fashion industry professionals. 24Fashion TV has been a media sponsor of major fashion shows during New York Fashion Week, Paris Fashion Week, Miami Swim Week, Dubai Fashion Week, Los Angeles Fashion Week, and many more.

EDISON AEROSPACE American aerospace company that holds several provisional patents. These include the novel SpeedFlex Vortex Generator and Electric Ag Aircraft design, and is currently developing the first of its kind full-size fixed-wing electric autonomous UAV that will replace GA aircraft. Edison Aerospace LLC is based in Miami, FL and North Dakota.

MOVIES As a filmmaker, VUGA Enterprises has several projects in pre-production, authored original screenplays (WGA-registered). VUGA Enterprises is currently producing several film projects, including "Innocent Voice", "Flower of Cambodia", "Jimmy Sweet", and "Zoomba". ART – VUGA Enterprises owns the rights to works that have been featured in numerous international exhibitions over the past eleven years. Our art works have sold for thousands at famous fundraisers such as Make-A-Wish South Florida, and has been exhibited in galleries. Some works are on display in interior design and private collections in Europe and the USA.

EXORCIST Exorcist is featured in a series of graphic novels and NFTs. The comic book has been published on Amazon's comiXology store. A unique limited edition gothic political NFT collection saga is being published on KnownOrigin.io as a long-running series.
VUGA Enterprises and its founders, Victoria Unikel and Gene Avakyan, have been awarded for their contribution to international humanitarian organizations, local city government, and law enforcement agencies. Together, the founders bring with them more than 50 years of global achievement and successful projects.

2008 – 2011 Participation, organization, production, and support of LGBT community, fashion and music shows in Germany, as well as under the patronage of the Mayor of Berlin Klaus Wowereit in the framework of the Aids Gala

2008 – Community volunteering with Los Angeles Sheriffs Department, CERT, and EAA Young Eagles program support and participate of Aids Gala (Germany) senator Klaus Vovireight

2013 Received awards from the City of Los Angeles Mayor's office and City Attorney's Office for ERP system design, management, and technical accomplishment

2016 US Presidential Candidate campaigns – participated in election campaign as media production firm

2018 Critics Choice Awards – exclusive VR broadcast co-producer

2019 Mosaic Federation Award for helping to support the fight against human trafficking and slavery. Mosaic is an organization of members of intelligence and police agencies around the world, such CIA, FBI, Scotland Yard, IDF, Mossad, and others.

2002 – 2019 Architected Management systems that power the City of Los Angeles and the Federal Aviation Administration's (FAA) procurement and invoice management systems, managing over $13 Billion in combined contracts.

2021 – 2022 TV Media sponsorship as 24Fashion TV of many top fashion shows seen during Miami Swim Week, New York Fashion Week, Paris Fashion Week, Los Angeles Fashion Week, International Fashion Week Dubai among others

2022 EAA – promotional pop-up campaign for Ford Tri-Motor charity events

2022 – Began process to rearchitect the contract management system for the Federal Aviation Administration involved in all maintenance and new construction of airport and navigational facilities in the United States.

2022 - Edison Aerospace, innovating agricultural electric aviation, and Gossip Stone TV, A-list celebrity reality show production and broadcasting, are launched.

2023 - Launched regional representation in Dubai, Europe, Latin America, Ukraine