Affiliate marketing is the process of receiving a monetary commission for recommending a product or service of another company by offering an affiliate link to one's audience.
Affiliate marketing is a very popular way to make money online. You can say that this is a passive or basic income. Companies that are interested in online sales in addition to regular marketing also use the services of influencers and ambassadors to increase their visibility and sales.
*If you already have a company or brand, then this article Website Promotion or 22 Ways to Promote Your Business Online will be useful to you.
Contents
What you need to know about affiliate marketing

Can I earn money from affiliate marketing?
One of the most common questions is whether it is possible to earn money through affiliate marketing. The answer is yes, but you need to work hard. And only after a few months of work, you can earn money and even quit your main job if you want.
 A Statista report says that by 2022, affiliate marketing spending in the United States alone will amount to $ 8.2 billion. There are many lucrative niches to choose from, and you can get started at no extra cost. There is one caveat to consider. Affiliate marketing is not a quick way to get rich. Creating an effective strategy requires a lot of time, patience, and trial and error.
What do you need to get started?
One of the positive aspects of affiliate marketing is that everyone can do it. This is an affordable way to start making money online.
Most affiliate programs (or networks), such as the Amazon affiliate program, Amazon Associates, which boasts the largest market share of affiliate networks (46.15%). Other big-name affiliate marketing programs include:
In addition to these platforms, there are many fashion brands that pay good commissions for affiliate links. The biggest investment needed to start working as a partner is time and the right, successful advertising company.
If you're really starting from scratch, you need to spend enough time analyzing your competitors, creating an audience, and creating content.
Do you need experience in marketing?
Another common myth of potential partners is the lack of basic knowledge on the topic of affiliate marketing. You don't need to put a lot of emphasis on this, knowledge comes from putting in the hours.
When you start doing affiliate marketing, you will find that this article will be your assistant, we are sure of it.
Don't be discouraged if you don't know anything about marketing. Affiliate marketing is a very accessible form of marketing, and you don't need to involve super experts to understand how it works.
If you are striving for personal and business growth — you are on the right track.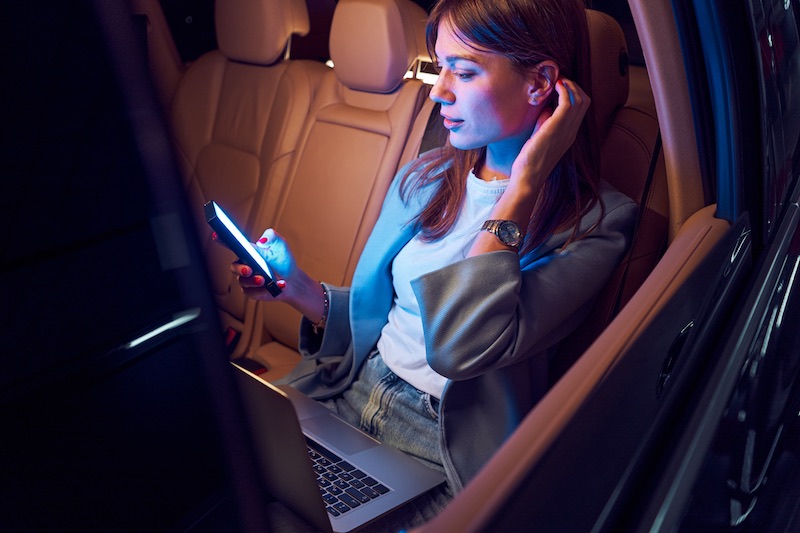 Our experience
If you're starting a digital marketing business, you're bound to make mistakes. This is unavoidable. It is important that you learn from your own mistakes, though, and keep moving forward.
We want to share some of the most important lessons you need to know before becoming an affiliate partner.
1. Be patient
We have already written about this above and will say it once again. Affiliate marketing is a marathon, not a sprint. It may not appeal to those who think affiliate marketing is a quick way to make money.
The simple fact is that it takes time to rank on Google and other search engines, as well as time to gain followers on Instagram or other social media platforms. In any case, you need time to gain the trust of your audience.
Avoid artificially growing your Instagram profile by buying followers, likes, and views. First, your account will be perceived negatively by the social network algorithms, and you can easily get into a shadow ban, and secondly, you will not get clicks on the product that you advertise. Brands need real numbers, not millions of bots that are present in the profiles of some influencers.
All of these factors are essential for successful affiliate marketing. You need to be patient and stay calm if you want to succeed in the long run.
2. Keep learning and improving your craft
We see one ever-present mistake made by novice partners — the inability to be relevant. Partners think that they have knowledge that will help them start earning money, but this is not the case, there is always something to learn.
When promoting a particular product, you should be aware of its changes or updates. Moreover, you need to carefully monitor changes in the target audience.
These are just a few factors you need to be aware of. The lesson here is to take responsibility to grow and adapt your affiliate marketing strategy to different external changes.
3. Treat affiliate marketing like a real business
Affiliate marketing is a fairly easy way to generate passive income online, but that doesn't mean it shouldn't be taken seriously. In fact, not understanding the rules can lead to serious legal problems.
That's right, you can, in fact, be held accountable if you break certain rules. One of the most common mistakes is using an image without permission or misrepresenting information about the product you are advertising.
You will also need to add information disclosure as well as a disclaimer.
Even simple things like adding legal information reduce the risk of any wrongdoing.
4. Find a mentor
Our main advice is to find and contact a mentor, a person who will move you forward. You can also share a percentage of the profit with your mentor. The more competent you act, the faster you will get results and increase sales. Also, using online educational resources can really take your business to the next level.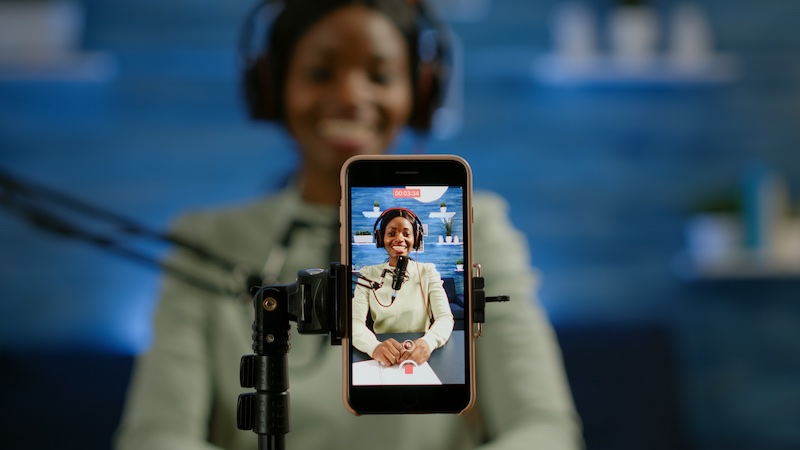 Basics of Affiliate Marketing
When you start working as a partner, you will probably come across a few unfamiliar terms. Before we delve into this article, we would like to focus on a few general terms.
The advertiser. In the context of affiliate marketing, the advertiser is the creator of the product. This is the brand or company that you will work with as a partner to promote their products. They will pay you a commission every time your link is used for a sale.
Publisher. This term refers to affiliate marketing. You are a publisher who creates content and places a link to partner products in various marketing channels.
Consumer. This is your target audience. You need to develop a strategy around the consumer and create content that meets their needs.
How partners are paid
When choosing an affiliate program, it is important to remember how payment works. There are several payment methods that you may encounter, so let's take a look at each of them so that you understand how it works.
PPS (Pay Per Sale)
Payment for the sale. This model is quite simple and is often used in affiliate programs. Paying for a sale means that the advertiser pays the publisher (i.e. you) a commission for each sale made using your affiliate link.
The amount you receive from each sale will vary depending on the type of product you promote.
PPL (Pay Per Lead)
Paying for a lead is similar to paying for a sale, but with a different purpose. PPL pays partners every time they persuade them to perform an action, for example, as a subscription to the newsletter, i.e. PPL-payment for the contact details of a potential buyer.
PPV (Pay Per View)
Blog authors and webmasters receive money for the number of ad impressions. It is usually calculated as a payment for 1000 impressions (CPM-Cost Per Mille). In this case, the number of clicks or purchases is not taken into account.
PPC (Pay Per Click)
Pay-per-click. This is probably the simplest model on this list. The advertiser pays for a click made by the user when they go to their site. Yes, that's all you need for this model. If your affiliate link is associated with increasing traffic to the advertiser, you get paid.
Rev Share (revenue share)
Модель The Rev Share Re model is very similar to PPS, but you definitely get a certain percentage of the sale, for the entire duration of the client's activity. For example, an affiliate program can guarantee 10% of every recurring sale made using your affiliate link for the entire "customer lifetime" (LTV).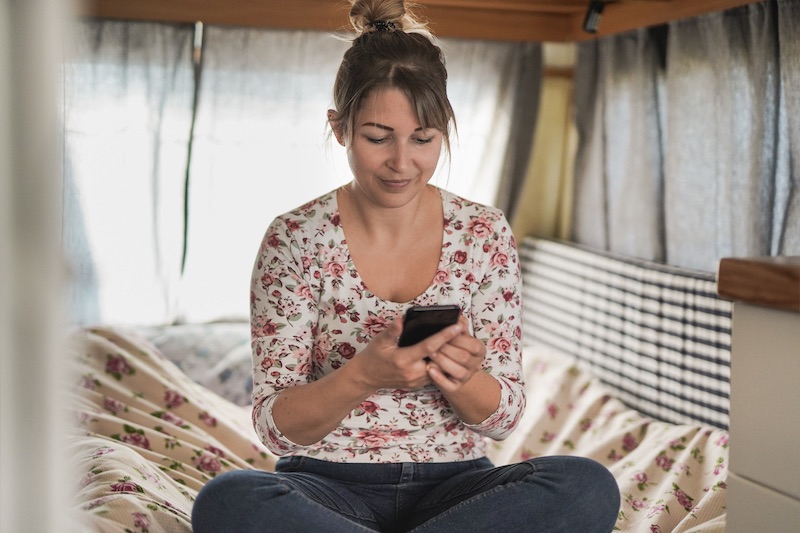 How to Start Affiliate Marketing in 6 Steps
The first thing you need to do as a partner is develop your own strategy. It sounds complicated, but it's easier than it sounds. Here's how to get started by following a few steps:
1. Choose a niche
In this article, we will look at some of the most profitable niches. At this point, you should think about the niches that interest you.
Once you identify a potential niche, you should narrow it down even further if it is already sufficiently saturated. Identifying a micro-niche is an effective way to gain credibility in the niche and high-quality leads.
2. Select a platform
You probably already know which direction you want to go in. Are you more comfortable making product tutorials on YouTube or creating articles? Or maybe you're a pro on Instagram or TikTok?
Each platform has different requirements and algorithms, so it's important to determine what you want to spend your energy on. And don't be afraid to choose more than one platform. For example, creating a YouTube channel along with a blog on your website is a great strategy to reach a wider audience.
3. Study the market
Understanding the market is key to successfully selling a product, and it will help you narrow down your strategy and advertising platform. Knowing the market, you will understand how to create content to reach your target audience.
4. Select the content type
Now that you know your target audience, decide what content you want to create. Product or service reviews, tutorials, and how-to, which do you choose?
Will it be articles, YouTube videos, or social media posts? Think about what type of content will most influence your target audience.
5. Promote your affiliate links
Finally, you need to promote affiliate links. Focus on content that works to promote partner products. Obviously, product reviews are a great type of content. You can also create comparisons and guides to distinguish your partner product from other products.
6. Become an expert
Once you complete the previous steps, you need to create an image of yourself as an expert. Make a small but interesting story about yourself, write it as an article, and practice in front of the mirror. Then you need to find newspapers, magazines, and TV channels that will take an interest in your story and publish it on their site.
Television is a more complex subject, but even this is possible – the main thing is to get into the current topic and time. Don't worry if no one is interested in covering your story initially, our company Vuga Media Group can help you with this as well! Our services are unique and especially sought after by novice influencers, bloggers, and ambassadors.
When you receive press coverage about yourself, be sure to post screenshots with links to your social media profiles. Make a highlight "press" on IG and save it. Make a post as a reel or screenshot about it. This way you will get an impression of yourself as a sought-after expert from the public and the brands you will work with.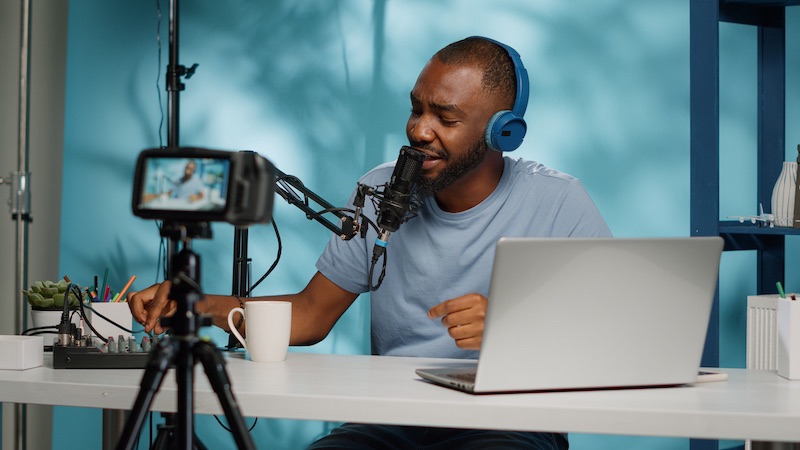 Types of Affiliate Marketing
So, now that you know some of the basics, let's talk about the types of affiliate marketing that you can participate in. Each of these options has its own unique advantages, so we would advise you to choose the ones that are most interesting to you.
It's also a good idea to combine several of these platforms to reach a wider audience.
1. Create a blog
The most experienced partners use a blog to promote their products. Blogging has become one of the most powerful ways to attract your target audience through organic (search) traffic. Most of the Internet consumers trust information found in blogs.
The reason that blogging is a great tool is that it allows you to use SEO (search engine optimization). The ranking of an article in search results is influenced by many factors, some of them: keywords, the current authority of the blog, the number of backlinks, and much more. Many new partners are afraid to create a blog.
The good news is that there are many simple and free blog sites where you can publish articles that will be indexed by search engines, for example Medium. 
2. Create a YouTube channel
YouTube is another great platform for marketing partners.
Video content really gives you the opportunity to showcase your product. In many cases, it is easier to sell through an affiliate link using video content, because users can see the benefits of certain products or services with their own eyes.
3. Use social media
If you use Instagram or TikTok, you've probably already encountered affiliate posts. These are messages marked with the hashtag #advertising, #promo, or something similar.
Social media users promote affiliate products through posts if they honestly tell the audience that it is an affiliate link. The only catch is that you can only place your affiliate link in the bio field, and this slightly restricts interaction with the link.
4. Use email marketing
Email is the most underrated channel for affiliate marketing. You need to combine it with another platform, ideally a blog, to turn potential customers into buyers.
5. Launch a podcast
If you listen to podcasts, you already know what it's about. A small commercial break that is used in a podcast to talk about a particular product or service is often an affiliate product!
The promocode that you can hear from the podcast host is the equivalent of an affiliate link. Affiliate marketing is great for new podcasters who want to monetize a podcast, because it's much easier than looking for sponsors.
6. Make a list and earn more
Start making a list of companies that you already work with or will work with. You can use the same companies for further earnings, receiving an agency percentage for the recommendation. For example, in our company Vuga Media Group, we pay a minimum of 15 percent for a referral client, and this percentage also applies to future orders of our services from your client. 
Also, as an example, you can recommend your client to become a sponsor of a show on Gossip Stone TV channel, where the client receives huge advertising benefits, and you also receive a 15% commission.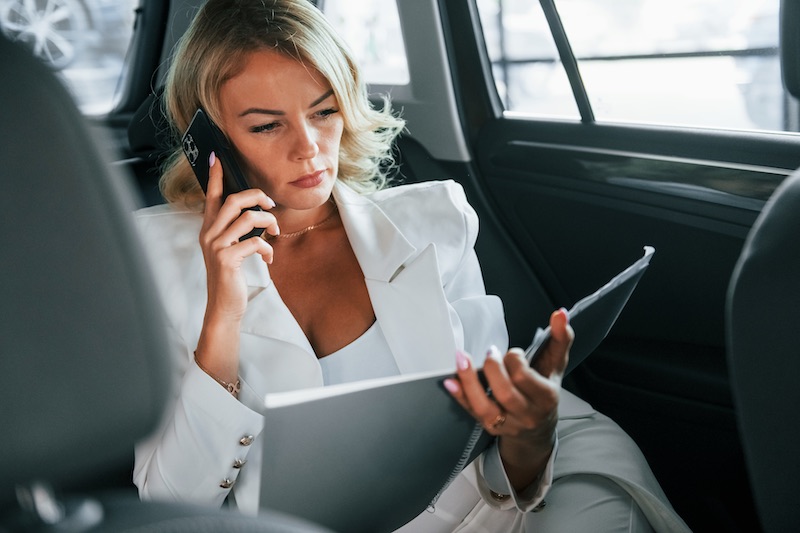 How to use affiliate links
Affiliate links are unique links that are given to the partner for each promoted product. When a customer clicks on your link and makes a purchase, the affiliate program tracks it and you earn money.
When you first receive a link, you may notice that it is very long. This is an easy fix. You can use the service bit.ly to turn long affiliate links into beautiful short links.
After you have shortened the links, place them according to the platform you are using. If you are creating an article, you can insert the link natively, for example, in the subtitle, so as not to alienate readers.
If you use YouTube, you can place links in the description field or directly in the video. If you are blogging on Instagram, you will need to place the link in the bio field.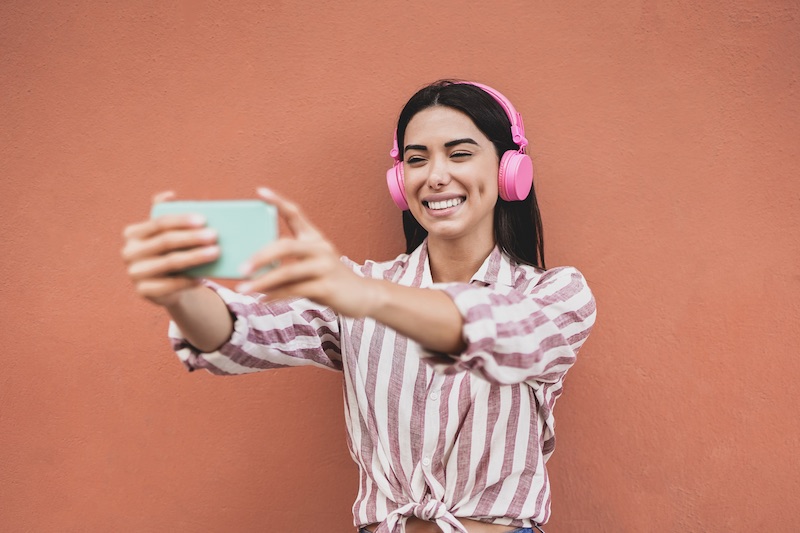 How to choose partner products
The number one rule when choosing affiliate products is to stay in your niche. When you start exploring affiliate programs, you'll be surprised at the number of alternative programs that exist. The main thing is not to be distracted.
Think about it —whether you're building a website, blog, or social media accounts, it's all done to attract your target audience. You should know that all content should be aimed at information that the audience considers relevant and useful.
Once you become a partner, choose products that are relevant to your target audience. What's the point of promoting a product that doesn't interest people who read, view, or listen to your content?
About the strategy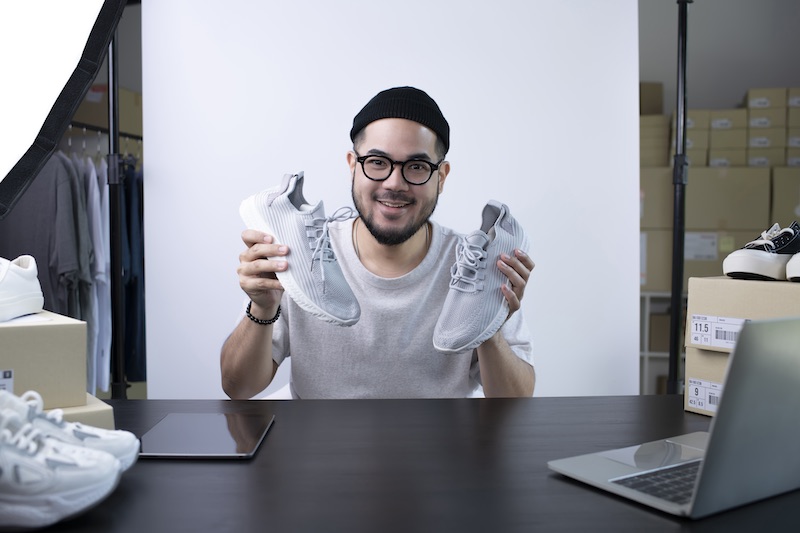 Once you've selected the right products for your niche, keep working. A smart strategy is to choose products with an ongoing commission.
This means that you need to select products or services related to your subscription. For example, many web hosting services run on an annual or monthly subscription. If you have become a marketing partner for a web hosting company, they may give you a commission every time someone renews their subscription after a purchase made through your link.
These products do not have to be expensive, because you will receive constant payments for one lead, as a result, the final amount will always grow.
Another type of affiliate products that you need to consider is high — end products. These are products that have a fairly high price, so when you get a percentage of such sales, these are good numbers. Of course, changing the price of high-end products can be a problem, so we suggest promoting subscription-based products and high-end products.
The last thing to note is cookies. When you choose an affiliate product, you should check how long their cookies are stored on client machines.
Cookie files are stored on visitors' computers every time they use your link to go to the product page. And, if they return to the site within a certain period of time and make a purchase, you will receive a commission.
Cookie files vary from program to program. For example, some programs offer 180-day cookies, and some only offer 24-hour cookies.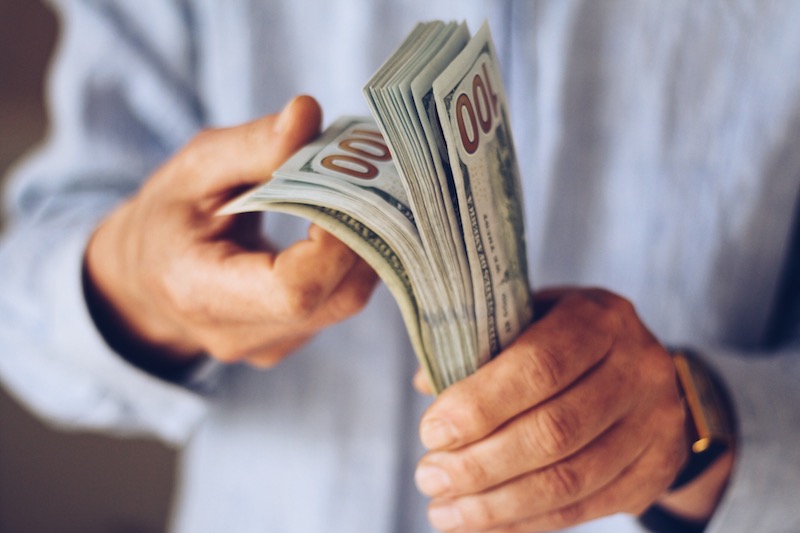 Profitable niches for affiliate marketing
When it comes to affiliate marketing niches, there are plenty of options available. You can find many examples of successful affiliate sites that earn money from affiliate marketing.
It is in your best interest to occupy a large niche (see list below) and find a micro-niche in it. If you use this strategy — you will have a better chance of gaining credibility and reducing competition.
Health and Fitness
This is a huge niche with a lot of opportunities. You can work in several areas, from supplements to training and dieting. There are plenty of partner products to choose from, depending on which direction you choose.
A recent report said that the Health and Fitness market size is close to $ 4.5 trillion. Can you imagine how profitable this niche can be for you? By going to the report page, you can see how many micro-niches are in this category.
Beauty and Fashion
This is another huge niche that has dozens of micro-niches. Makeup tutorials have become popular on YouTube, making some content creators into YouTube stars. You don't have to be a YouTube star to be successful in this niche.
There is a huge selection of partner products that you can promote on almost any platform. If you choose the Beauty and Fashion niche, be prepared to do a lot of research. This niche is constantly changing and developing, so it is very important to stay up to date with all the news.
One of the companies we co-founded, 24Fashion TV, is paying 15% agency commissions for sales to referred clients.
Finance
Not surprisingly, finance is a lucrative niche. People will always be looking for tips and answers on this topic, so if you have knowledge in the field of finance-become a partner in this niche.
There is a wide range of financial affiliate programs on the market that offer quite high commissions.
Many banking brands pay money for clicks and referrals. This is a great offer for financial partners.
Food and cooking
This is another big niche, covering a huge selection of micro-niches. You can focus on vegan cuisine or food from a specific geographic region.
The great thing about the food niche is that it works really well on both video and article publishing platforms. If you're more comfortable blogging, creating simple recipes with beautiful pictures is a doable task.
If you prefer video or photography, you can easily showcase your recipes on social media. As for affiliate programs in the culinary niche, you can focus on kitchen utensils, food delivery services, and soon.
Dating and Relationships
We started in this niche and can say that there are many opportunities here. When choosing a niche, remember that it is popular in the long run.
Since dating and relationships will always be relevant, the niche is often referred to as evergreen. The great thing is that you don't need to be a dating expert to get started.
Games
This niche is incredibly popular, but you will need some basic knowledge. Your target audience is likely to be well-versed in games, so the first thing you need to do is build trust.
In other words, if you don't know what you're writing or talking about, prepare for difficulties. But if you're a gamer, you have potential as a marketing partner.
There are affiliate programs that offer services to promote popular games.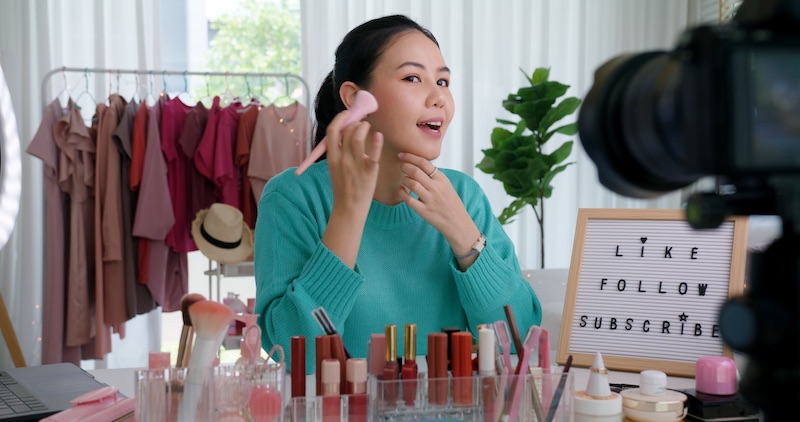 Affiliate programs and networks
After all the conversations about niches and affiliate products, it's time to talk about affiliate programs and networks. Let's look at the differences between affiliate programs and networks, so as not to get confused.
What is an affiliate program?
An affiliate program is a program from one brand or company. Each affiliate program describes its own terms and conditions, including payment, commissions, cookies, and so on.
A typical affiliate program will come from a single brand.
But there are affiliate programs, such as Target Affiliates, that cover multiple brands within a single affiliate program. This type of program combines the best of affiliate programs and networks. You get the convenience of working with one company, but you have access to multiple brands and products.
What is an affiliate network?
An affiliate network is a collection of hundreds of affiliate programs on a single platform. This makes it easier to find programs that might interest you. This is especially useful if you are looking for programs in a particular niche.
When using an affiliate network, keep in mind that each program in the network still sets its own terms and conditions. This means that there are different barriers to entry, commissions, and more. Be sure to read each program carefully.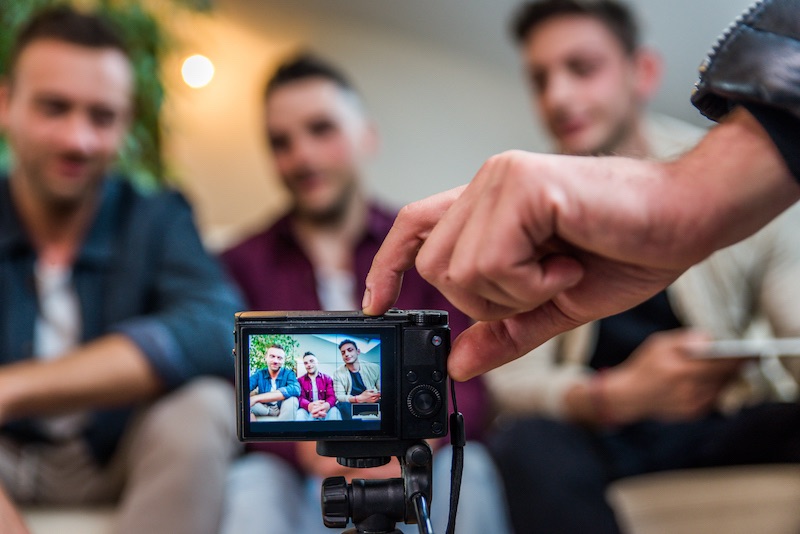 Conclusion
If you're new to affiliate marketing, learning all the nuances early on can be a bit daunting. Our advice is to take your time developing a simple strategy.
Start by choosing your niche and identifying your target audience. Then select the publishing platform and content type.
Finally, carefully choose the affiliate programs that best match your knowledge and understanding.