How to Position Yourself as an Expert and Maximize Your On-Air Success
In today's fast-paced world, getting on national television can be an excellent way to gain exposure and build your brand. But with so many people vying for airtime, how can you position yourself as an expert and increase your chances of getting booked? In this article, we'll share six ways to build your brand through TV appearances and maximize your on-air success.
Brand yourself in a specific category
Producers are always on the lookout for subject matter experts who can comment on breaking news stories, recent studies, or trends. To get noticed, it's important to brand yourself as the go-to expert in a niche category. Identify your area of expertise and create a personal brand that highlights your unique skills and knowledge.
Stay on top of industry news
To be a successful TV guest, you need to stay up-to-date with the latest industry news and trends. Set up Google Alerts on the top keywords associated with your industry and read the news daily. By keeping yourself informed, you'll be better equipped to pitch relevant story ideas to producers and position yourself as a credible source of information.
Personalize the news with your unique view
Once you've identified a breaking news story you could comment on, it's important to personalize it with your unique view. Write out your hit points on the topic and identify your opinion or slant as a subject matter expert. Think about the top three points you would want to get across on air if you had the chance to share your view on the story.
Create a custom media list
Identifying the right producers is crucial when it comes to getting booked on TV. Use tools like Cision, Vocus, or Twitter to identify producers who cover your beat. Once you've identified them, create a customized media list in Excel with their contact information. Target only producers who cover the type of news you want to speak about.
Watch the shows you pitch
Before pitching to a show, it's essential to do your research. Watch the shows you're interested in pitching to and get a sense of the format, tone, and style. This will help you tailor your pitch to the specific show and increase your chances of success.
Repeat the cycle
Building your brand through TV appearances is an ongoing process. You need to stay persistent and keep pitching new story ideas as they arise. Sometimes, your hit points might be great for a segment, but the producer wants to go in a different direction. Other times, the producer may love your points but already has someone else booked. If you want to make a name for yourself in the news, you have to be part of the news cycle.
In conclusion, getting booked on national television can be a great way to build your brand and gain exposure. By following these six tips, you can position yourself as an expert and increase your chances of on-air success. Whether you work with an agency, a publicist, a TV booker, or directly with a producer, remember to stay persistent, stay informed, and stay relevant. With a bit of luck and a lot of hard work, you too can start building your brand with TV appearances.
Discover New Opportunities with VUGA Media Group's 2 TV Channels
VUGA Media Group is a unique company that owns and operates two TV channels with its own productions. These channels, Gossip Stone TV and 24Fashion TV, offer exciting opportunities for individuals and brands looking to promote themselves.
Gossip Stone TV, for example, features interviews with A-list Hollywood stars and provides a platform for promoting yourself or your brand through a targeted marketing campaign. Meanwhile, 24Fashion TV is the perfect channel for promoting a fashion brand and reaching a wider audience.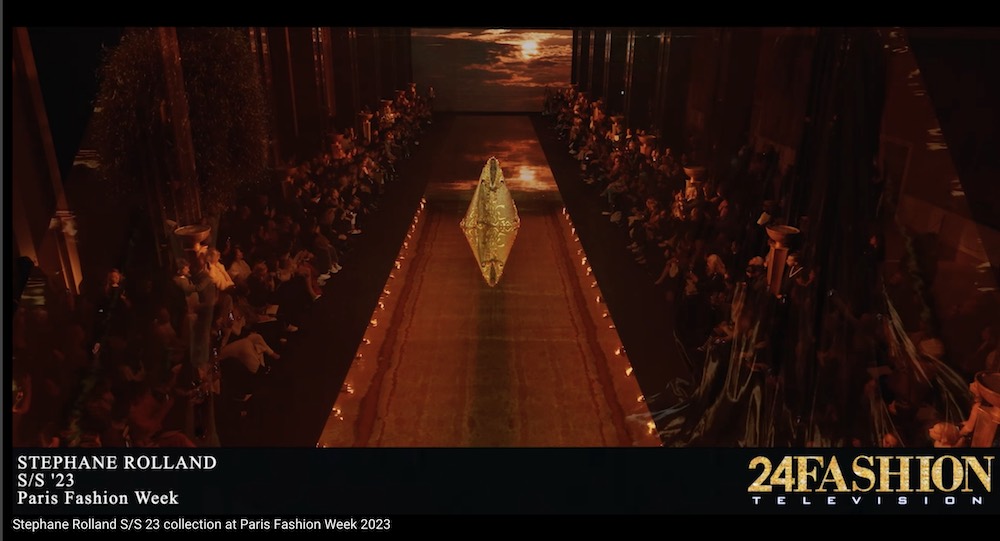 By working with VUGA Media Group, you can customize your plan to ensure that you get the most out of your TV appearances. With their help, you can guarantee that you will be on TV and reach new heights in your personal or professional brand.